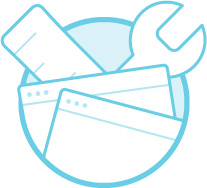 Brand Strategy
What do your clients think of when they see your brand or hear your name? Let's put together a strategy that will make your name be at the top of their mind when they need you the most!
Web Design
Still using a site from the AltaVista days? Let's change that!
Stationery
Put your best foot forward with collateral that stands out and is functional to your business.